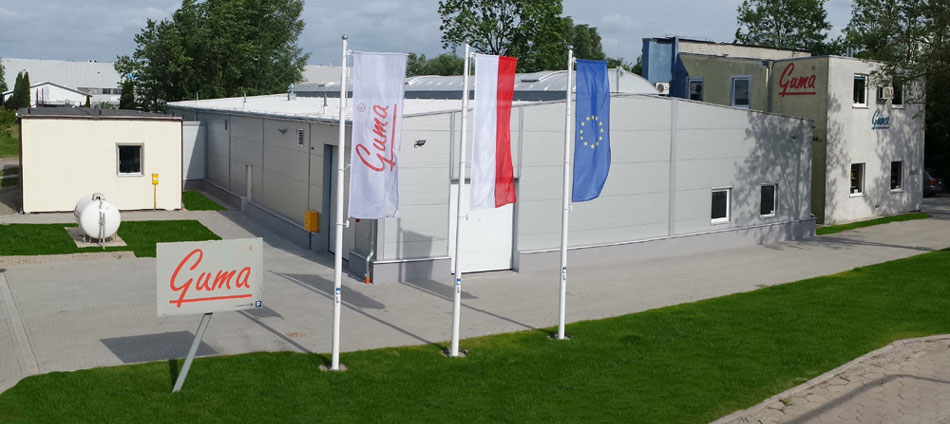 Dear all,
Guma was established in 1990. Since then, we have been successful in the market of rubber and rubber/metal products, with operations spanning all over Europe. We keep broadening our product offer and try to anticipate our clients' ideas to make sure we are always ahead of the competition. We focus on the highest quality of the offered products and service. We keep improving the technical level of production. We never leave our clients by themselves – we ensure specialised technical assistance, reliable consultancy, designing products and moulds, and the highest quality of the final product.
I invite you to cooperate with us.
Regards,
Wojciech Majka – the owner
 Guaranteed product quality   
Quality is guaranteed by the quality management system we have implemented.
In 2004, we were certified for ISO 9001.
ISO 14001 certification is a guarantee of the highest care for the environment.
ISO 45001 certification is Occupational Health and Safety Management System.
What do we offer to our Clients?
We specialise in the production of rubber, rubber/metal and metal products. Advanced CNC processing and full CAD/CAM 3D software enable us to design and implement almost any product within 1-8 days. However, the average time of implementation in our company is 1.8 business days! We propose solution thanks to which our clients rarely or never incur the cost of designing and implementing a product and pay for the final product only. This is possible due to an advanced technology for the production of injection moulds.
For more, go to Customer Service Centre.
Ever-growing number of satisfied clients proves our success.